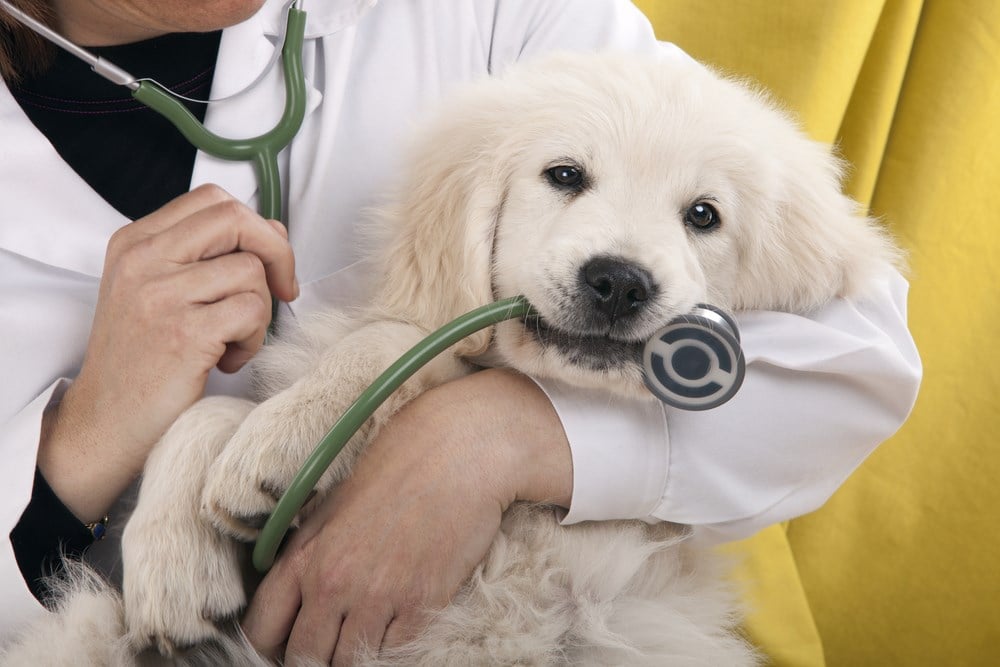 Dogs and cats were among the biggest beneficiaries of the pandemic thanks to more attention from housebound pet owners. Pet adoption trends also skyrocketed. 
As Fido and Fluffy were spoiled more than usual, huge amounts of money flowed into the pet care industry. In turn, pet-related investments like the popular ProShares Pet Care ETF (PAWZ) clawed their way to record highs in 2021. 
Once office attendance and adoption shelter traffic began to normalize though, pets and pet stocks suffered. From November 2021 to October 2022, the PAWZ ETF plunged nearly 50%.
After a lengthy 'paws,' pet care stocks are looking healthy again. And it has a lot to do with pet health care companies.
Morgan Stanley forecasts that the U.S. pet care market will continue to benefit from pandemic adoptions and grow 8% annually through 2030. While more than 40% of industry sales will be on pet food and treats, medical care is likely to be one of the fastest growing categories.
Americans are paying more attention to personal health since Covid and doing the same for their pets. In a recent survey, 86% of pet owners said they prioritize their pet's health and wellness over cost. This suggests strong spending on things like veterinary visits, prescriptions and surgeries is forthcoming for the remainder of the decade. 
Although it has underperformed the S&P 500, the PAWZ ETF has rebounded 14% from its October 13th low. Animal diagnostics leader IDEXX Laboratories (+43%) and small cap pet health company PetIQ (+103%) are the fund's biggest gainers. 
What about some other pet health stocks? Let's do a check up.
What Are the Growth Drivers for Zoetis? 
Spun off from Pfizer a decade ago, Zoetis, Inc. (NYSE: ZTS) is the world's largest producer of medicines and vaccines for pets and livestock. At the company's Investor Day last month, management outlined a strategy for sustainable long-term growth that includes the launch of new products and "lifecycle innovations" for companion animals and livestock. 
One of the major growth drivers is expected to be the company's osteoarthritis pain business. Last month, the FDA approved its Librela osteoarthritis drug for dogs, making it the nation's first injectable treatment of its kind. If the osteoarthritis unit reaches $1 billion in sales as projected, it would give Zoetis a third-billion-dollar franchise alongside dermatology and pet parasiticides. 
Zoetis is targeting mid-to-high single-digit sales growth over the next three to five years. Some of its other growth opportunities are the development of pet therapies for cardiology, oncology and renal disease, as well as new livestock and diagnostics products.
The stock has recovered from its November 2022 low but remains more than 30% below its pandemic peak.  
Is Elanco Animal Health Stock Undervalued?
Elanco Animal Health, Inc. (NYSE: ELAN), on the other hand, has been much slower to recover. The provider of health and nutrition products for pet and farm animals (and Eli Lilly spin-off) is scratching its way back from last month's all-time low of $7.88. 
After handily topping Wall Street's first-quarter earnings estimate, management raised the low end of its 2023 guidance, citing a strengthened competitive position for the domestic pet health business and momentum in the international poultry business. Elanco posted 3% revenue growth in Q1, reversing a six-quarter slide of year-over-year sales declines. Both the Pet Health and Farm Animal segments recorded growth, a positive development — but much work remains to restore investor confidence.
Last month, Elanco announced that the U.S. Department of Agriculture granted it a conditional license for its breakthrough treatment for a deadly and highly contagious canine disease called parvovirus. The monoclonal antibody is now the only approved therapy for the disease and could provide a much-needed boost to the company's financials.
At the midpoint of management's revised guidance, Elanco shares are trading at less than 13x this year's earnings. Earnings are projected to be down as much as 30% this year, so the valuation is as low as it is for good reason. But considering Zoetis trades at 31x this year's earnings, Elanco may be an inexpensive way to gain exposure to the growing pet pharmaceuticals space.