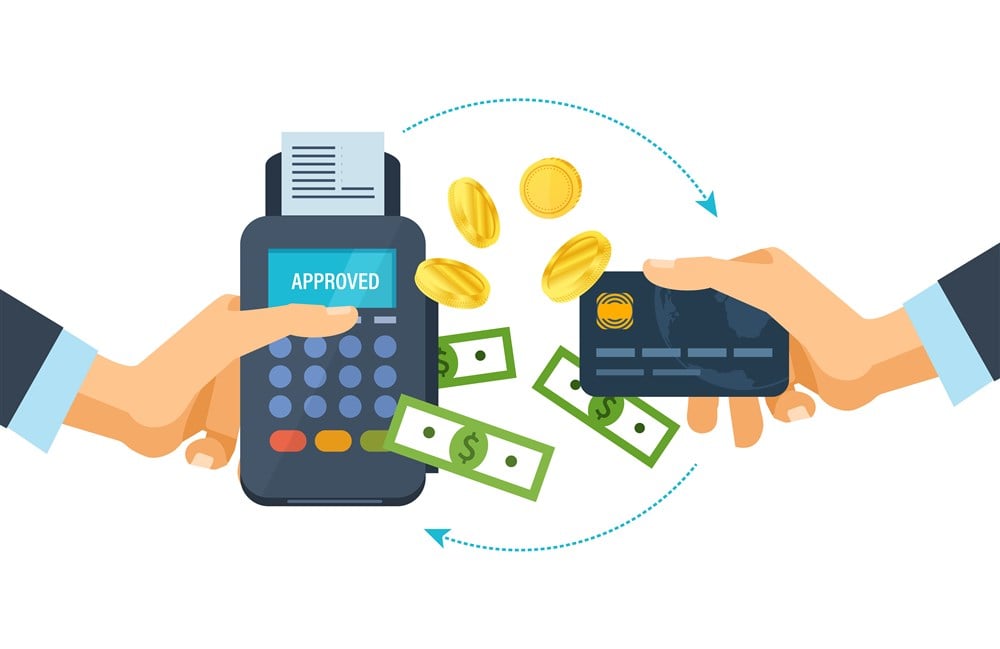 One of the central premises of being a true value investor is a willingness to go against the popular opinion, no matter how sound and justifiable this one may be. Today, those who call themselves value investors are being tested. PayPal (NASDAQ: PYPL) is proving to be a name ripe for acquisition.
Pencils out everyone, there are many lessons to be learned digging into PayPal's fundamentals, especially its financial developments and market share positioning.
Bears argue that competition against industry giants like Capital One Financial (NYSE: COF) and Discover Financial Services (NYSE: DFS) is eating away at PayPal's potential. Still, markets have a different opinion on the matter. Noise aside, analysts are clear on where PayPal should be trading time for investors to update their buy lists.
Dominant Positioning
According to sources, PayPal owns over half of the online payment processing platform market today. This dynamic begins to create the proverbial moat that all investors look for, as it is one of the main commandments preached by Warren Buffett when finding a solid business.
In the United States alone, 56% of citizens are reported to have a PayPal account and use it often; other lesser statistics remain to expand PayPal's dominance over 200 different countries. If size mattered, PayPal would be set to shine. However, size is nothing without growth.
Expecting a negative follow-up? Well, too bad. PayPal is growing at faster clips than anyone had thought; in the last quarter alone, the company reported a massive 24% jump in earnings per share. The stock, on the other hand, barely moved during the past twelve months.
Owning a large chunk of the market comes from PayPal's reliability and quality stamp, two factors attracting more and more customers lately. Active accounts grew by 6% when lockdowns subsided, reiterating the commonality of this platform's use.
Transactions within these active accounts also grew by as much as 12%, an evident disconnect between the company developments and the stock price begins to show its face. Double-digit fundamental expansion still needs to be shown in the stock's lackluster 44% underperformance against the S&P 500 during the past twelve months.
Undervalued Growth
Microsoft (NASDAQ: MSFT) has used PayPal payment services for the past sixteen years. In a recent press release, Microsoft's SVP stated, "We are thrilled to expand our partnership with Microsoft to offer them access to our full suite of capabilities that will create a beautiful customer experience across the entire shopping journey." 
Full access to one of the world's largest software company's revenue streams should have been enough to send the stock flying. When good news is insufficient to send the stock higher, investors can assume that the point of maximum pessimism (also known as the bottom) is near.
PayPal analyst ratings have landed on a consensus price target of $92.03 a share, implying a needed 50.5% jump in the coming months to close this valuation gap. These trends have pushed analysts to this bullishness, though growth remains the common thread.
EPS is expected to jump by as much as 17% for the next twelve months. Again, this is one business showing double-digit jumps across all its drivers. Yet, the stock refuses to give shareholders a break.
Management expects a total of $5 billion to be allocated toward repurchasing shares; 22 million have been repurchased during the past three months alone. This can be taken as a powerful message from insiders, implying that the stock is undervalued and will soon be set for an overdue rally.
Markets expect similarly big things from PayPal, rewarding the stock with a superior forward price-to-earnings ratio. This multiple seeks to value the next twelve months of expected earnings; here is where PayPal stands.
Trading against Capital One and Discover, who carry a respective 7.5x and 6.9x multiple, PayPal's superior 10.9x valuation says the following. Relative to similar names, a market willingness to pay a premium price for PayPal points to a perception of higher quality and growth.
Alex Chriss, former CEO at Intuit (NASDAQ: INTU), will reign as the new PayPal CEO starting in September. His new mantra? To duplicate his success record at Intuit and bring PayPal's chart to reflect Intuit's.
Will investors stand against the compressed stock price and let these trends develop into what can be a monster rally? Only time can tell, but this boat is sure to sail.