The website is everyone's one-stop shop for health and beauty advice, reality TV show gossip, travel tips, and more, reports truglamour-news.com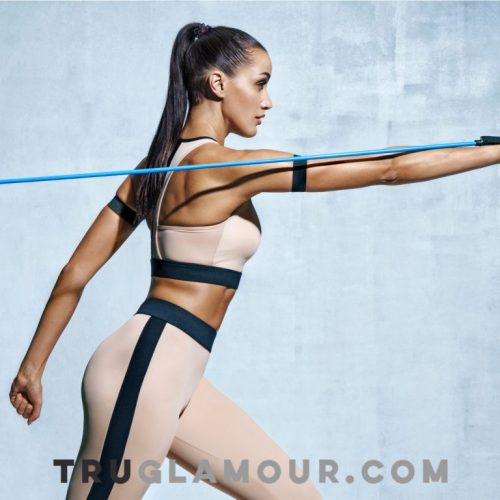 Hackensack, NJ - May 25, 2018 /MarketersMedia/ —
The field of exercise science is constantly advancing and revealing new methods to stay fit and healthy, but it can be hard for the average person to stay up to date on changing recommendations. To help its readers keep up with all the the latest and best fitness news, TruGlamour-news.com is now featuring top best fitness routines as well as other expert diet and workout tips, according to company spokesperson Precella Pareja.
Said Pareja, "When we first started publishing the latest fitness news and tips, we got a great response from our readers. They let us know that they wanted more. That made us realize that we should be putting an even stronger emphasis on exercise tips for people who want to have fun, stay active, and get more fit."
She went on to describe several recent posts geared toward fitness-conscious readers. For example, "5 Exercises to Jump-Start Your Morning" introduces the benefits of working out early in the day and offers some specific exercises to improve mental clarity and lower blood pressure. "No Gym, No Problem: Get Fit At Home" offers cardio and strength-training workout tips that don't require a gym membership. "4 Workouts Changing Exercise For The Better" introduces some of the latest and most beneficial fitness trends.
Besides the latest fitness advice, TruGlamour also publishes health and beauty advice, reality TV news, dating advice, travel tips, and many other types of stories. "What holds our website together," said Pareja, "is a desire to both entertain and inform our readers, and we tend to choose topics based on what we enjoy and care about. Our writers are committed to providing fresh and exciting content that we believe our readers will love."
The website began with a more specific focus on health and beauty, Pareja explained, and those sections are still among the most popular. Articles about skin care, hair care, cosmetics, nutrition, and, of course, fitness are among the most widely read. However, as readership has grown, the site has gradually added more sections to provide more entertainment value for readers.
For example, another popular section of the website is #TruStory, where writers tell their own stories of first date disasters, awkward workplace encounters, and embarrassing roommate stories. #DidYouKnow is a fun collection of lists and facts to cure boredom for at least a few minutes. Readers can also find a "Random" link under the "News and Entertainment" tab that leads to interesting articles on a wide range of topics.
Concluded Pareja, "Our aim is to be a one-stop shop for health and beauty advice and for everything entertaining. We always welcome our readers to submit their own ideas for topics and products they would like to know more about. We love our readers and do our best to provide awesome content to meet their needs."
About Divvy Media, LLC
Divvy Media owns and operates TruGlamour-news.com, Recipes4theweek.com, and Duhpress.com.
Contact Info:
Name: Precella Pareja
Email: precella@divvymedia.net
Organization: Divvy Media, LLC
Address: 414 Hackensack Ave, Unit 1234
Phone: 6462345280
Source URL: https://marketersmedia.com/truglamour-offers-health-and-beauty-advice-including-top-fitness-routines/350911
For more information, please visit https://truglamour-news.com/
Source: MarketersMedia
Release ID: 350911