Budding South Florida Business Offers Luxurious, Long-Lasting Arrangements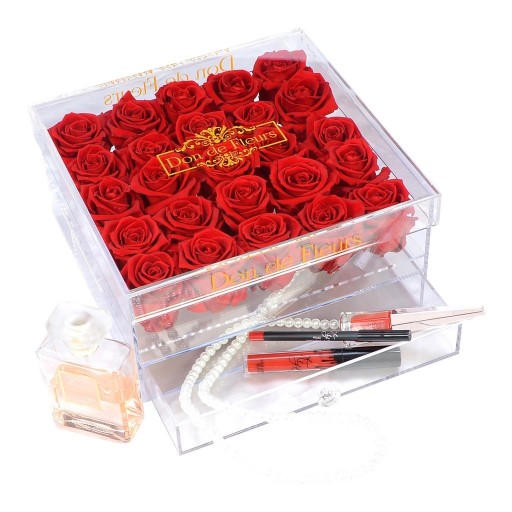 MIAMI - September 17, 2018 - (
Newswire.com
)
Don de Fleurs is breathing new life into the floral industry, one stylish stem at a time. With luxurious bouquets that are superior in quality, size, color, and longevity, Don de Fleurs specialty floral service is designed to celebrate the recipient's unique character while delivering true elegance that lasts. The elevated floral brand offers one-of-a-kind, luxurious fresh flower and preserved roses that last a year in stunning signature hat boxes nationwide.
The budding business was founded by Miami husband and wife duo Samuel Nwokolo and Manayra Gonzalez-Nwokolo in 2015. While on a romantic European getaway to celebrate their wedding anniversary, the couple came across an intricate window display consisting of roses in a hat box. In awe of the beauty and unable to find a similar arrangement upon their return, a seed was planted. With exquisiteness, uniqueness, luxury and beauty in mind, Don de Fleurs was born.
Coined by the French term, "the gift of flowers," Don de Fleurs' European influence is immediately palpable. The luxurious floral arrangements are works of art in and of themselves. Each arrangement is delicately put together by a team of floral designers, delivering a truly wow-worthy experience in a perfectly framed, fully bloomed display. 
From fresh flowers to preserved roses, Don de Fleurs provides a diverse selection of colors and styles while offering clients a variety of designs to complement any and all occasions with perfection.
All arrangements are customizable, allowing customers to select their box color, box shape, rose design (solid, checkered, heart) as well as a customized shape, number or letter made from roses within each arrangement. An extensive selection of rose color treatments range from multi-colored to gleaming gold, silver and rose gold metallics. For an added touch of sophistication, Don de Fleurs allows clients to add a special lid message to show how much their loved ones matter to them.
Three stunning collections, Fresh Flowers, Preserved Roses and Acrylic de Fleurs, make up the pillars of the brand. Each is anchored in the Don de Fleurs promise to deliver roses and other floral pieces in the best, most flawless condition and provide beautiful displays that exude brilliance and perfection. 
The Fresh Roses Collection was designed for customers who appreciate the natural beauty of roses. Lasting up to two weeks, these arrangements can further be customized by selecting a roses-only arrangement or a mixed floral arrangement unlike any other. This collection is available in petite, small, medium and large square or round arrangements.
The Preserved Roses Collection consists of natural roses that have undergone a unique and intricate process to preserve their beauty and integrity for up to one year. Once the roses are perfectly preserved, a portion of them are dyed with rich, vibrant colors. The process ensures all preserved rose arrangements last up to one year, requiring no water or maintenance. As a finishing touch, each arrangement is carefully spritzed with an organic essential oil that ensures the evocative and romantic scent roses are known for remains ever-present.
The new Acrylic de Fleurs Collection features the preserved roses in clear, acrylic boxes. With built-in-drawers and a chic crystal knob, the durable acrylic boxes are multipurpose and can beautifully store invitations, jewelry, make up, and a multitude of other products. Not only does the clear acyclic allow for a full 360-degree view of the roses, but its sleek design adds a touch of style and elegance to any room. The Acrylic de Fleurs collection will be available in arrangements of one, five, nine or twenty-five preserved roses.
Priced from $39 for a single preserved rose to $499 for a large bouquet of 200 fresh blooms, Don de Fleurs arrangements can be gifted for weddings, anniversaries, birthdays, graduations, and other special occasions. Each arrangement comes with a personalized getting stationery card and floral care instructions.
A further testament to Don de Fleurs' exceptional customer service, all orders over $200 in Miami Dade, Broward, and Palm Beach counties are hand-delivered for free, with same-day orders made before 10 a.m. Don des Fleurs also offers nationwide shipping for its preserved rose arrangements, packaging them in double-walled, bubble-wrapped shipping boxes that ensure the flower arrangements arrive in perfect condition. 
With plans to introduce a decadent suede box collection, one-of-a-kind Mémoir Photo Box collection, as well as a subscription service in the near future, Don De Fleurs shows promise of a blossoming future.
About Don de Fleurs: 
Don de Fleurs, a family owned and operated floral and events company, specializes in creating luxurious floral arrangements that inspire beauty, uniqueness, and long-lasting memories. Based in South Florida, the Don de Fleurs team has transformed the luxury flower delivery industry by offering floral arrangements that are superior in size, color, and most importantly, longevity. Don de Fleurs are masterminds when it comes to creating beautiful bouquets of preserved roses, fresh roses for local South Florida delivery, and acrylic rose boxes. For more information or to place an order, please visit https://dondefleurs.com, call 1-800-386-5611 or follow along on Instagram @dondefleurs. 
###
Related Images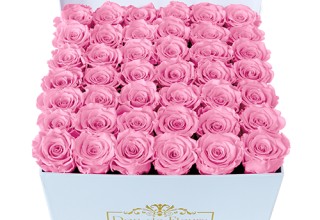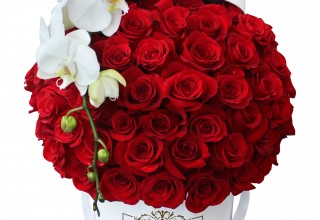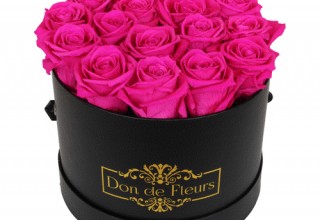 Press Release Service by
Newswire.com
Original Source:
Meet Don De Fleurs: Miami's First Specialty Flower Boutique Company