New game is a fun, fresh take on the popular challenge videos. Use components of a root beer float in active solo, head-to-head and group challenges to earn ingredient cards and complete your float
(PRUnderground) June 11th, 2019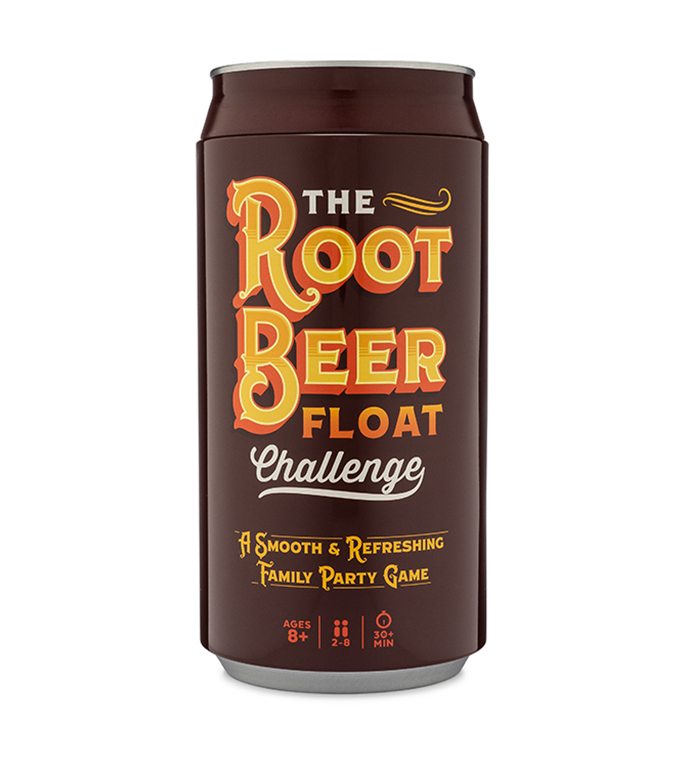 Get the game fun flowing this summer as Playtacular, LLC. today announced the nationwide availability of its new family party game, The Root Beer Float Challenge.
The tasty new game, which arrives in Target Stores and online everywhere this month, uses unique game play strategy as players look win the game by completing a series of solo, head-to-head and cooperative challenges using the ingredients of a Root Beer Float.
Created by the team of best-selling game designers, Brady Peterson and Tim Swindle, The Root Beer Float Challenge is intended to get people moving and active while playing a family fun, interactive game. "The RBFC is partially inspired by popular social media challenges that have gone viral. The theme of the Root Beer Float gives us elements for obscure challenges with silly staged components that make the game 'laugh-out-loud' fun," Swindle said.
To play The Root Beer Float Challenge (MSRP $19.99), 2-8 players ages 8 and up take turns competing in various Solo, Cooperative, and Head-to-Head challenges. If you complete the challenge successfully, you earn an Ingredient card. But if you fail the challenge, your float will be sunk until your next challenge is achieved. The object of the game is to be the first player to build a complete Root Beer Float (root beer, ice cream, cherry and straw) and be named The Root Beer Float Challenge Champion!
The game arrives in an oversized tin root beer can package and contains 120 Challenge Cards, 80 Ingredient Cards, 1 Ice Cream Ball, 2 replica Cherries, 4 Straws, and 1 Challenge Die.
About Playtacular LLC
Playtacular, headquartered in Chicago, IL, was founded in 2017 by Brady Peterson and Tim Swindle, two guys who like to have fun and bring fun to those around them. Peterson is a prolific inventor and the creator of Otrio, Groovy Blocks, Newton, among other games, and Swindle is an entrepreneur and creator of the hit party game, Utter Nonsense.
Press Contact
Name: Greg Walsh

Phone: 203-292-6280

Email: greg@walshpr.com

Website: www.playtacular.com
Original Press Release.