Is the Silver Correction Finally Upon Us?
August 12, 2020 at 11:32 AM EDT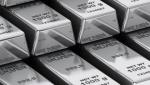 Precious metals like silver have had a strong rally higher, but is the correction finally upon us? A number of analysts still believe precious metals like silver have more room to run, which could mean Tuesday's trading session was a minor speed bump—or was it? Per a CNBC report, Tuesday saw...