Could Silver ETFs Be Overtaking Gold Funds?
August 17, 2020 at 12:47 PM EDT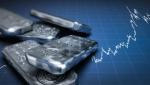 After encountering strong headwinds last week, precious metals are making moves higher on Monday, helping to boost gold and silver ETFs, but does one metal have a brighter future? Gold and silver commenced the week up 2.5% and 5.75% on the day, respectively. The gold-silver ratio is now below 73,...