How Did The Zoom Outage Affect These Computing ETFs?
August 24, 2020 at 20:10 PM EDT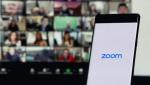 For a society that has come to rely heavily on at-home and virtual work, Zoom has become crucial to an increasing number of workers and students. That's why an outage like what happened on Monday, where many students were starting the first day of school, was particularly difficult for...