After publishing a series of successful articles on sports-related injuries, Minimally Invasive Neurosurgery of Texas sheds light on the superiority of minimally invasive procedures for treating back pain. More information can be found here: https://bit.ly/3jBgpbx
(PRUnderground) September 1st, 2020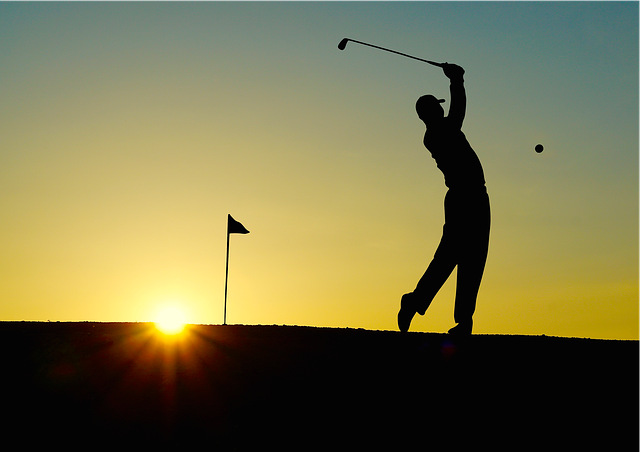 Minimally Invasive Neurosurgery of Texas, one of the leading minimally invasive spine surgery clinics in Plano, has recently released an article that highlights the benefits of MIS procedures for spine problems. This is after the company published an article series following the experience of a world-renowned golfer who suffered debilitating back pain.
The series of articles was designed to inform people with back pain of the possibility of breaking free from it. The athlete highlighted in the article had been dealing severe back pain for more than a decade, and it no doubt made his career a difficult one. Despite undergoing several back surgeries while enduring other injuries, the pain still lingered, and it slowly chipped away at his performance.
The turning point for the professional golfer came when Dr. Richard Guyer presented a minimally invasive surgical option. Because the risk for serious muscle damage was high when operating via the back, an anterior lumbar interbody fusion approach was used to access the problem areas. The operation was a success and was even hailed as a "miracle," as the superstar was able to perform his best during the 2019 Masters Tournament.
MINSTX.COM released this statement with regards to the type of surgery that was used in the golfer's experience (Anterior Lumbar Interbody Fusion):
"An interbody fusion is a type of spinal fusion surgery in which the surgeon removes the intervertebral disk from the spine. The surgeon can perform this type of surgery using different approaches, for example, PLIF and ALIF. Both PLIF and ALIF has its advantages and disadvantages.
However, when it comes to protecting the muscles, tissues, and nerves of the spine, surgeons opt to approach the back from the front. This is where ALIF proves itself beneficial for people with an active lifestyle. The surgeon could have performed PLIF, but considering [the golfer's] spine condition and his muscles in the back, ALIF was the [best] option."
Although surgeons perform most spinal procedures using a posterior approach, surgeons at the Minimally Invasive Neurosurgery of Texas choose ALIF for a variety of reasons. The clinic, as previously encouraged, back pain patients to talk to their neurosurgeon first before deciding on any procedure. To learn more about the article, the company has published it on their blog at https://minimallyinvasiveneurosurgerytexas.com/tiger-woods-spine-condition/
Minimally Invasive Neurosurgery of Texas encourages all interested individuals to contact their clinic for any concerns about their back pain.
Disclaimer: The news site hosting this press release is not associated with Dr. Kutz at Minimally Invasive Neurosurgery of Texas. It is merely publishing a press release announcement submitted by a company, without any stated or implied endorsement of the product or service. All information presented here is not meant as a substitute for or alternative to information from healthcare practitioners. Please consult with your physician.
About Minimally Invasive Neurosurgery of Texas
MINT focuses on the diagnosis and treatment of spinal and cranial disorders. We specialize in treating patients with degenerative disc disease, herniated discs, spinal stenosis, spinal tumors, as well as other spinal disorders. Our head neurosurgeon, Dr. Kutz, has a special interest in minimally invasive surgical procedures, artificial disc replacement, spinal cord stimulation and neuromodulation, and the treatment of thoracic disorders, spine tumors, complex revision, and sacroiliac joint disorders. At MINT, we use the most innovative surgical techniques to help patients get back to life.
Press Contact
Name: Dr. Scott Kutz, MD

Phone: (972) 244-3491

Email: Contact Us
Original Press Release.