Is There More Upside Ahead for Silver Prices?
October 06, 2020 at 11:40 AM EDT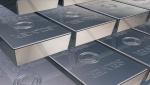 Precious metals like silver got a nice bump after U.S. president Donald Trump was released from the hospital after testing positive for the coronavirus. That said, with the pandemic still a wild card and the presidential election forthcoming, is there more upside ahead for silver prices? "In...