How Can ETF Investors Prepare for the Market Ahead?
November 12, 2020 at 16:21 PM EST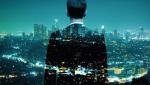 Exchange traded fund investors can consider the opportunities that come from the near-term impact of the U.S. election on the markets while the global recovery process continues. "Within equities we hold large tilts in favor of developed markets outside the US and emerging markets, driven by...