Prepared for your future or living in the past? Author Etan Walls looks at how the COVID-19 pandemic has redefined the word 'essential'. How do we take the lessons learned and define essential for your health? Are we prepared to redefine ourselves?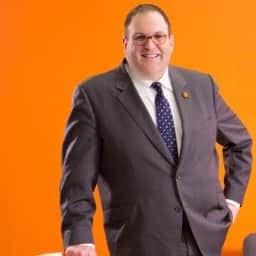 GREAT NCK PLZ, United States - March 3, 2021 /PressCable/ —
New York: March 3, 2021: The health of the individual and the word essential are just two fundamentals brought into sharper focus due to the pandemic, award-winning businessman Etan Walls believes.
But the ability to act now and prepare for the future could be undermining a part of the population because they tend to still live in the past and have an easy-come-easy-go attitude to their health, be it physical or mental.
The author of the soon-to-be-released The Mega Factory of Healthcare urged people to break with the past and become their own 'essential-central' to safeguard their futures.
He said: "Any therapist will tell a patient to learn from their mistakes, but not dwell on them. Parents often thrust into a similar role are using their experiences and upbringing to improve their children's lives. To learn from the past is great, to dwell on the past is detrimental."
Such thoughts had permeated society during COVID-19, with many redefining what is essential in their lives and what isn't: whether that be their work, business, the need to stockpile, or to have the latest product on the market.
"I'm sure your paycheck was essential to putting food on the table, and if you were a grocery clerk, one of the faceless people of commerce, you are now a pandemic hero," he added.
Reflecting on past perspectives, he turned his focus to what would people consider essential if they only had five minutes to flee their blazing homes. "As a youngster, we had five minutes to write down everything we would take in their own "Go Bag." I was not alone in cherishing the past. Many in the class said they would take mementos of their very existence.
"Very few people wrote down essential, such as socks or underwear. Holding on to the past self, rather than preparing for the future self, was critical for almost all people."
Fast forward to today, and for healthcare during COVID, the term essential takes on a different meaning. While healthcare, in general, is deemed essential, most non-healthcare people do not realize all parts of the industry are treated the same, he added.
"Some highly skilled physician's offices are treated in the same category as the local corner restaurant. While urgent care, which is certainly essential, was a focus some forgot about prevention. "While treating an ailment is certainly important, doesn't it make sense to refocus the mindset and apply the name from which it originated?"
Walls added: "Healthcare begins with you, but prevention is still a massively overlooked area. Let's hope the pandemic will refocus the light not only on the essential workers in prevention but the urgent need for the essential healthcare tools, such as the Electronic Medical Record, support staff, physical tools like supplies, and the newest addition, telemedicine."
He said: "Do we have the appropriate tools for educating patients on what is essential? Have we helped to define that for them? Coming through the other side of COVID-19, we should reset the tools we have in our essential Healthcare "Go Bag.
"If you are working in healthcare, you probably already have a list. If not, ask yourself, "What essential items would you want your primary care doctor to bring?"
To know more, read his entire blog: https://strongwallsconsulting.com/do-you-prepare-for-your-future-or-live-in-your-past.html
ABOUT ETAN WALLS
Etan Walls is the Principal of Strong Walls Consulting and author of the upcoming book The Mega Factory of Healthcare. Strong Walls Consulting provides operational, strategic, and tactical assistance to healthcare organizations. Previously, he was COO of the largest independent outpatient pediatric group in the United States and mentored many startup healthcare IT organizations.
Contact Info:
Name: Etan Walls
Email: Send Email
Organization: Strong Walls Consulting
Address: Great Neck, GREAT NCK PLZ, New York 11021, United States
Website: http://strongwallsconsulting.com/
Source: PressCable
Release ID: 88999434