Is It Time to Buy the Dip in China?
January 18, 2022 at 12:35 PM EST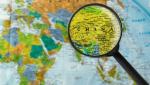 China had a forgettable 2021, but traders are eyeing the second-largest economy to start creating its comeback story in 2022, which could provide an opportune time to buy the dip. While COVID-19 has been affecting all economies across the globe, China had other problems, namely real estate....