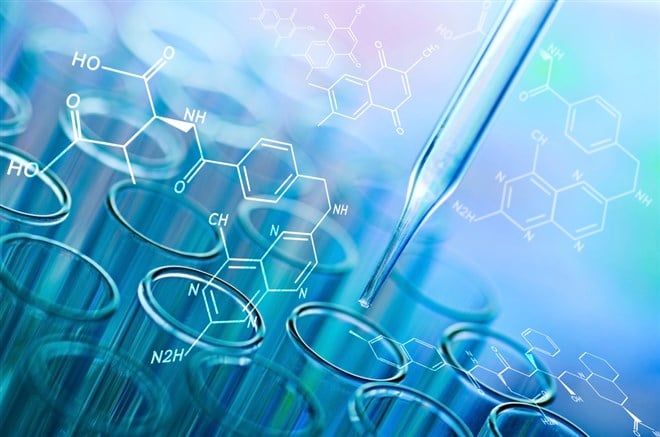 Biotech Pliant Therapeutics Inc. (NASDAQ: PLRX) zoomed 34% higher on January 23 and added to that gain in the subsequent session. 
The gap-up followed the company's announcement of results for a treatment for a lung condition known as idiopathic pulmonary fibrosis. 
Patients with this condition have difficulty breathing due to a buildup of lung scar tissue. They have difficulty breathing due to built-up scar tissue in their lungs. 
The study included a group of patients treated with a 320 mg dose of the company's bexotegrast drug. The study found that bexotegrast was well tolerated over a 12-week treatment period. 
In the second quarter, Pliant expects to release further data from patients treated for at least 24 weeks. It's also planning to begin a second phase of clinical trials of bexotegrast in mid-year. 
With the price action on January 23, Pliant gapped out of a cup-with-handle base that began forming in early November. 
The gap-up on January 23 might seem like it puts the stock far out of the buy range, being too extended beyond its cup-with-handle buy point above $24.10. However, a gap higher like that is generally an encouraging sign, indicating that institutions that follow the stock are jumping onboard on optimism about a company-specific development, in this case, the clinical trial results. 
It's not a case of chasing a stock too far beyond a buy point. However, it would also be normal for Pliant to pull back and digest some gains in the not-so-distant future, as investors who bought at lower levels take profits. 
Gapped Up 159% In July
This marks the second time within a year that Pliant skyrocketed on the news about bexotegrast clinical trials. On July 11, shares gapped an astonishing 159% higher after the company released the results of phase one the trials, which investors liked.
On January 24, shares advanced another 8.78%, closing at $32.94.While that was a pretty strong second-day rally, its possible results were more muted than they may have been otherwise: Pliant announced an offering of $175 million of its common stock. 
The company said it plans to use the net proceeds from the proposed offering, together with its existing cash, cash equivalents and short-term investments, to develop ongoing and future pre-clinical and clinical programs, including bexotegrast and PLN-101095, a treatment for another program. The company cited working capital, operating expenses, and capital expenditures as uses for the new cash influx. 
When a company issues new shares, it often has a negative impact on the share price. That's because it increases the total number of shares outstanding. Existing investors see their capital diluted; in other words, there are more shares to divide the earnings. 
In Pliant's case, the stock didn't decline, likely because investors were still piling in based on optimism about the bexotegrast clinical trial results. 
No Earnings & Meager Revenue
So is this stock buyable? As with any stock, that depends on your risk tolerance and goals. This company is still unprofitable, which is not uncommon in the biotech sector as companies are in the research, development, and clinical trial stages. 
Often, these young biotechs can rise higher based on the promise of a bright future, not so much the current revenue and earnings. In the most recent quarter, Pliant reported revenue of $1.482 million, generated from a development partnership with Novartis AG (NYSE: NVS). 
Catalyst Pharmaceuticals Inc. (NASDAQ: CPRX) and Neurocrine Biosciences, Inc (NASDAQ: NBIX) are examples of small- and mid-cap biotech, respectively, that have managed to rally in recent months despite relatively small earnings, at least relative to larger peers. 
MarketBeat analyst data for Pliant show a consensus rating of "buy" with a price target of $47.11, a 43.02% upside over where the stock is currently trading. Since the January 23 announcement, five analysts boosted their price targets on Pliant, including heavyweights JPMorgan Chase and Citigroup. 
That indicates conviction that the next batches of clinical data will likely result in yet more encouraging results.