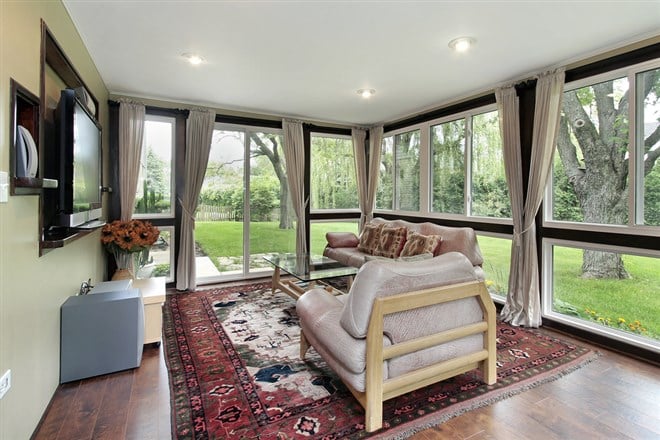 JELD-WEN (NYSE: JELD) did not precisely report a stellar quarter, yet the stock surged 20% at the open following the Q4 release. The reason is because of execution. The company is reporting headwinds and forecasting a decline in business but shows signs of margin improvement driven by ongoing efforts within the company.
Investors should not expect this stock rally in 2023, but it does look like the bottom is in, and the business is getting set up for the next recovery. The takeaway is that the corrective period is over for share prices, and the sell-side activity supports this outlook. 
The institutional activity has been mixed over the last year but bullish on balance for most quarters. The institutions have racked up an additional $90 million worth of shares bringing the total holdings up to about 95%. Most of the buying is being done by Turtle Creek Asset Management. Turtle Creek is an Ontario-based private asset manager serving high-net-worth families. It is a value investor and the company's largest shareholder, with just over 16.4% of shares under management. 
JELD-WEN Pops On Better Than Expected Results
JELD-WEN had a better-than-expected Q4 and is guiding 2023 in line with the Marketbeat.com consensus but that is about the best that can be said. The company's $1.33 billion in net revenue is up 3.9% versus last year driven by a 9% increase in core sales, driven entirely by higher prices. The core sales are driven by a 12% increase in price offset by a 3% decline in volume expected to worsen in the current year.
The margins were also impacted, contracting at all levels but less than expected, which is the best news in the report. Net income fell by 12.5%, adjusted EBITDA by 17%, and adjusted EPS by a nickel. The good news is that EPS beat by $0.22 and there is some margin strength in the guidance as well. 
"Our team continued to take decisive actions in the fourth quarter to improve execution and address our cost structure, while staying focused on safety and quality in all that we do," said Chief Executive Officer, William J. Christensen. "As we look ahead, we expect softening demand in most of our end markets … We are focused on expanding our margins and increasing our cash flow generation by reducing our cost structure through operational efficiencies and rationalizing our global footprint. At the same time, we have formalized workstreams to deliver long-term profitable growth by optimizing our production network and investing in products and services to serve customers better."
The guidance is favorable because it is consistent with the Marketbeat.com consensus; most others reporting this quarter have guided below consensus, specifically home improvement retailer Home Depot (NYSE: HD). JELD-WEN expects $4.5 to $4.9 billion in revenue compared to the $4.67 consensus and adjusted EBITDA of $0.360 to $.400.
That's an adjusted EBITDA margin of 8% at the low end of the ranges, which compares well to the 8.2% margin posted for 2022. At worst, the company's margin will hold steady; in the best-case scenario, it may expand the margin and further the narrative begun in 2022. 
The Technical Outlook: JELD-WEN Capped By Resistance 
JELD-WEN price action popped on the Q4 news, but resistance capped gains at the top of what is now a trading range. This range may control price action well into 2023 but should provide at least one, if not more, opportunities for investors to load up. The bottom of the range is near $10; the short-term EMA is well-above that.
A test and confirmation of support at either of those levels would be technical entry points but not necessarily the starting point of a major rally. That won't come until the housing market turns and that might not be until the FOMC is through fighting inflation.