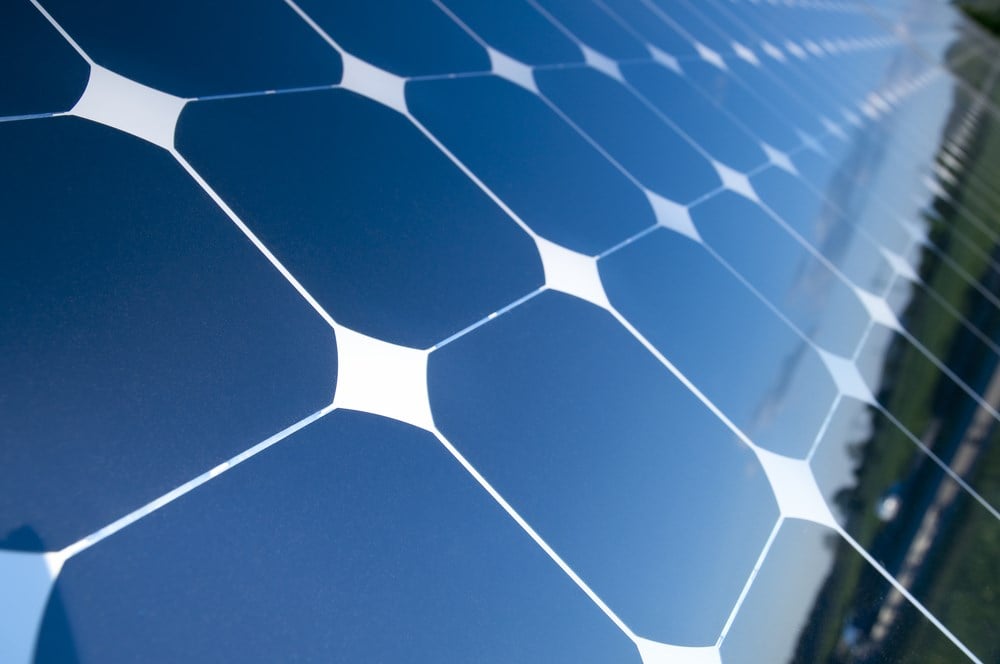 While it's not a great strategy to make a bet on a stock when it's close to reporting earnings, it's definitely good to keep a watch list of strong companies, like Array Technologies Inc. (NASDAQ: ARRY), that are due to report soon. By monitoring your watch list, you can quickly catch a big price move when it happens. 
Ahead of its May 9 first-quarter earnings release, Array is forming a constructive consolidation below a January high of $24.59. The Array Technologies chart, on a weekly view, shows the stock etching the right side of the pattern, which has corrected 34% so far. That may sound like a lot, but the consolidation has been orderly, and the stock may be setting up nicely for future gains. 
Array designs and manufactures solar tracking systems for large-scale solar energy projects. Its customers are primarily utility-scale solar developers and independent power producers that are building large-scale solar energy projects. These customers are typically companies that have the resources and expertise to develop, construct, and operate projects capable of generating hundreds of megawatts of electricity. 
Sunny Prospects For Array's Customers
Major customers include leading solar developers such as NextEra Energy Inc. (NYSE: NEE), Duke Energy Corp. (NYSE: DUK), and Dominion Energy Inc. (NYSE: D).
For example, in November, Array announced its DuraTrack solar trackers would be used in a 750-megawatt Ohio project on nearly 4,500 acres of land, using more than 13,000 tracker rows. The project is expected to generate enough clean energy to power 116,000 homes a year. 
That news alone is proof that despite a recent downturn in solar stocks due to factors including recent run-ups and a change in a California law, the industry is on the cusp of a bright future. Plenty of projects are in development all the time, and revenue growth industry-wide remains robust. 
For the first quarter, Array is expected to earn $0.02 a share on revenue of $339.13 million. That would be an increase on the top line and a decrease on the bottom line. Keep in mind: There are plenty of reasons why earnings decline even if revenue rises, primarily due to fixed costs and planned expenses. Even with a decline in earnings, a stock's price can rise if it beats analysts' views or raises its guidance.
Bright Forecast: Revenue Expected To Surge
Array Technologies earnings data compiled by MarketBeat show the company beating both sales and earnings expectations in the past four quarters. 
For the full year of 2023, the company forecast revenue in the range of $1.8 billion to $1.95 billion, an increase over 2022. It expects adjusted net income per share to be in the range of $0.75 to $0.85. Analysts have settled on the higher end of that range as their consensus, expecting $0.83 per share this year, an increase of 119%.
Array Technologies analyst ratings show a consensus view of "moderate buy," with a price target of $25.24. That's an upside of 23.16%, and it means the stock would have cleared stubborn resistance between $24 and $25. 
At first glance, Array has an impressive return on equity of 382%, but the company is in a capital-intensive business and has high debt levels. In the fourth-quarter earnings report, CEO Kevin Hostetler addressed that, saying, "The significant amount of cash flow produced in the second half of 2022 solidifies our liquidity position and dramatically improves our leverage position."
Settling With Rival
Array went public in 2020, raising $1 billion in its initial offering. Its main competitor is another new company, Nextracker Inc. (NASDAQ: NXT), which made its debut in February 2023. Like Array, Nextracker boasts double-digit revenue growth in recent quarters. 
The two companies settled a lawsuit in 2022, in which Array alleged that a former employee violated a non-compete clause when he joined Nextracker, taking about 7,000 confidential digital files with him. 
As always with a company that's about to report earnings, use caution. You don't want to get swept up in a downdraft, even if it's temporary, should anything in the report rattle institutional investors.