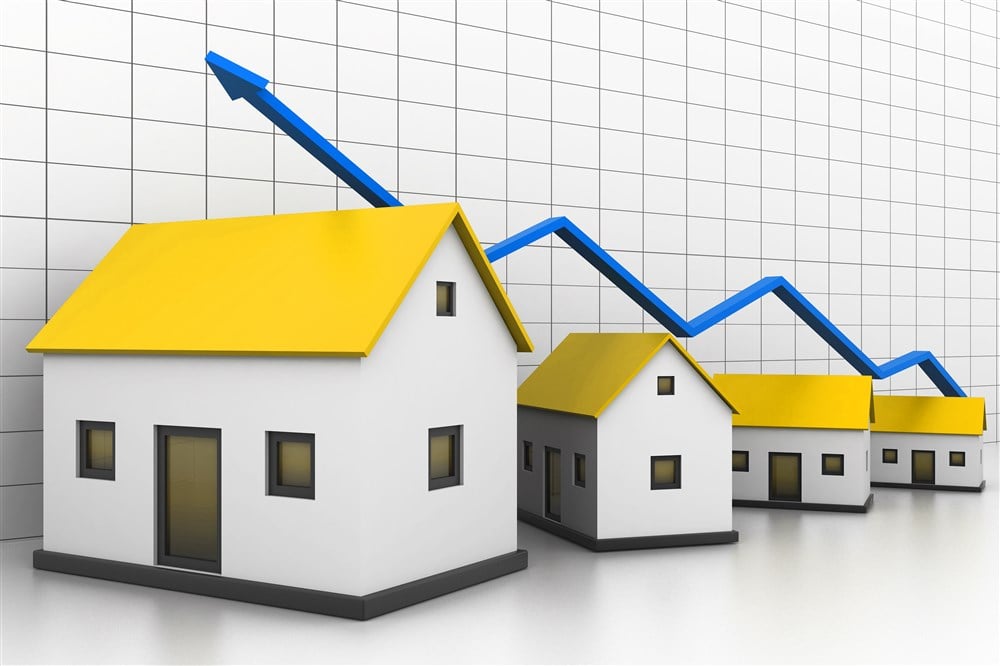 Real estate is one of the backbones of the American economy. As the latter begins to pivot into a cycle of uncertainty amid FED rate hikes and inflationary concerns, the housing market will surely receive its fair share of the money flow.
Considering that the Vanguard Real Estate ETF (NYSEARCA: VNQ) has underperformed the broader S&P 500 index by as much as 23% during the past twelve months, investors can begin to get an idea as to why there may be more upside potential within this sector when compared to other pockets of the overall economy.
Now that construction activity has picked up in the past quarter, judging by the number of housing starts seen during the period, these real estate stocks are nothing but well-positioned to benefit from the ensuing demand these new housing units will bring to their respective business models.
Apartment Income REIT
Real Estate Investment Trusts (REITs) derive a good chunk of their valuations from the underlying valuations of the very properties that the portfolio holds; considering that Apartment Income REIT (NYSE: AIRC) stock is trading near its all-time low, investors can safely assume that this portfolio of properties may be undervalued today.
This safe assumption will become more of an educated guess once analyst ratings are thrown into the equation. A consensus upside potential of 25.5% from today's prices will be one of the tipping points bringing this bottoming stock back to its former glory.
Free cash flow (operating cash flow minus capital expenditures) is the lifeblood of any business, as these funds enable management to reinvest into operations and reward shareholders via programs like dividends and share repurchases. FFO (funds from operations) will be the equivalent metric in real estate.
According to Apartment Income's second quarter 2023 earnings results, FFO rose by an impressive 13.7% over the past twelve months. The industry is not known for growth, as appreciation and rent inflation seldom add up to double digits when put together, making this advance a clear outlier.
Management has also guided toward using a significant portion of proceeds to acquire new properties through the end of 2023, indicating that - as seen in the stock price - there are cheaply valued properties to be scooped up for investors.
New properties will automatically translate into the drivers behind this recent potential rally. As the portfolio held by this REIT grows, so will its underlying valuation; additionally, rental income from added properties will also rise. 
Considering that this stock pays an annual dividend yield of 5.5% can give those investors a final push as they feel a potential purchase in this REIT portfolio. Inflation beating dividends with double-digit upside in stock price? Jealous neighbors inbound.
Independence Realty Trust 
While not near an all-time low like Apartment Income, Independence Realty Trust (NYSE: IRT) still allows investors to potentially accumulate some shares at support levels.
The stock chart will show this company hovering near its $14 to $16 a share support levels. As history rhymes, analysts are piling in to give markets their opinions surrounding potential upside.
According to Independence Realty analyst ratings, there is currently a 25.4% consensus upside from today's prices. Investors wondering why the stock has such a bullish view may find answers within the company's financials.
Looking within the second quarter 2023 earnings results, a few highlights will jump out to investors to help them understand these price targets. The headlines start with a massive improvement in net income, going from a loss of $7.2 million to a net gain of $10.7 million in only twelve months.
While a lower % growth rate of 6.2% in rental income falls short of Apartment Income's double digits, these are still inflation-beating growth rates above industry standards. Management highlighted the levels of expected FFO for the full-year 2023 period, calling for a higher valuation as well.
A renovation program, which management calls the "Value Add Program," is the cherry on top of this new rally cake. By investing in current properties in the portfolio, the company has achieved a 16.2% return on capital in terms of valuation and increased the monthly rental income per unit renovated.
Investors should now get used to the fact that a higher rental income, alongside increasing valuations in underlying properties, will lead to a stock price upside. This is why a dividend yield of 4% is just another reason to wrap a check around these shares.
Cousins Properties 
The real sunbelt trophy, Cousins Properties (NYSE: CUZ), takes the cake with a 5.8% annualized dividend yield. As the sunbelt area, characterized by states like Florida, Georgia, South Carolina, and Texas, provides the most upside potential for growth, this stock carries the same upside.
This stock chart will show a different tune to previous names, as the all-time low was recently hit, and management must find ways to turn the ship around. Analysts seem to be on board with the latest developments and value propositions.
Cousins Properties analyst ratings are shooting for a consensus 20.4% upside, a hat trick for double-digit potential in the sector. 
The second quarter of 2023 brought investors a 10% advance in net rental revenues, a sign that office building properties are on a comeback, especially now that a few select names like Zillow (NASDAQ: Z) are calling their employees back to in-person work.
This name presents investors with double-digit potential of gaining exposure to the ignored corner in real estate, office buildings. Those looking for value may get it.