--News Direct--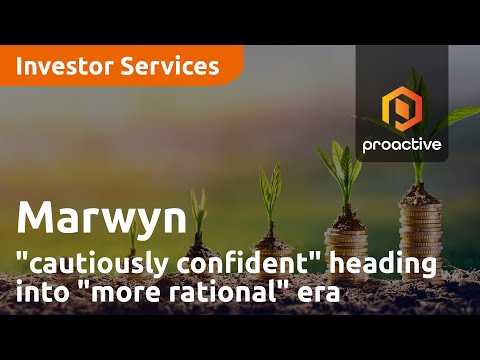 Marwyn Investment Management LLP co-founder and Chief Investment Officer James Corsellis speaks to Thomas Warner from Proactive after subsidiary Marwyn Value Investors Ltd released its interim results for the six month to 30 June 2023.
Corsellis starts by explaining Marwyn's investment strategy, which centers on identifying and partnering with top-tier management before making an investment in a company. This contrasts with the traditional private equity model that either works with existing management or replaces them after investment.
He emphasises the importance of experienced leadership, citing examples like Peter Tom and Vin Murriia, who have demonstrated industry expertise and delivered significant returns.
He also highlighted Marwyn's hands-on involvement, with most of their teams headquartered with them, ensuring close collaboration. Discussing the market environment, Corsellis expresses caution, emphasising their preference for businesses that can reinvest and take risks without relying on leverage.
He describes the company as "cautiously confident" and says that the challenge posed by the higher cost of credit will play into Marwyn's hands, with "more rational" markets allowing for the kinds of outsized returns investors will appreciate. He also provided insights into Marwyn's principal investments and their future outlook.
Contact Details
Proactive UK Ltd
Proactive UK Ltd
+44 20 7989 0813
View source version on newsdirect.com: https://newsdirect.com/news/marwyn-value-investors-cautiously-confident-heading-into-more-rational-era-977564717