Photo from Unsplash
Originally Posted On: https://www.compugen.us/blog/how-customer-experience-is-redefining-the-role-of-the-it-partner
Customer experience is the new IT imperative and the differentiating factor that sets industry leaders apart. Any successful business must deliver an outstanding CX to stay relevant and competitive now and in the future.
CIOs can no longer just focus on technology availability, efficiency gains, and infrastructure modernization. They must also leverage these elements to deliver a modern CX that consumers expect.
While handling the technical components isn't the biggest issue for most IT leaders, the challenge lies in truly understanding customer demands and identifying the right solutions.
Yet, many CIOs operate with one hand tied behind the back because they don't have enough insights into what a modern CX entails and how customer expectations are shifting so they can adjust their tech stacks and processes to keep pace.
Even more concerning is that IT is still treated as a cost center in some traditional organizations and is left out of strategic conversations involving customer interactions.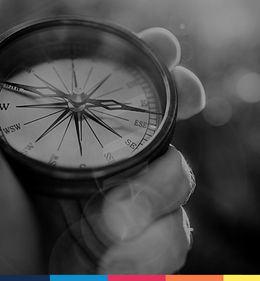 How can IT leaders stay relevant by guiding their companies to deliver outstanding CX through technology? What can you do to juggle the moving parts and navigate fast-changing market demands while ensuring the basics, such as performance and security, aren't compromised?
You don't have to go it alone. An IT partner with experience in customer experience can help you navigate the choppy water, integrate various capabilities from their broad portfolio, and create successful outcomes.
The Role of the New IT Partner + Your Customer Experience
The right IT partner will go beyond installing disparate pieces of technology. They will provide strategic input, account planning services, quarterly business reviews (BQRs,) and ensure that your IT strategy aligns with business requirements and your tech stack delivers an on-brand customer experience. Here's what to expect from your IT partner to help you create a modern and memorable Customer Experience:
Bring the latest CX best practices to the table, take the time to analyze your customer journey, and design a tech stack to support your CX strategy.
Re-engineer processes using human-centric design principles to bring innovative experiences to your customers and support a customer-first culture.
Implement solutions that meet core customer needs while delivering an emotionally pleasing experience to build trust and brand affinity.
Proactively collaborate with other departments and C-suite decision-makers to build an IT infrastructure that supports your company's business objectives and CX goals.
Implement a flexible and agile IT infrastructure that allows business units to pivot quickly as market expectations change.
Integrate frontline and back-end teams using cloud applications to break down data silos and deliver a seamless customer experience.
Combine various technologies, such as a customer data platform (CDP) and customer relationships management (CRM) system to deliver omnichannel personalized experiences.
Use marketing automation technologies to send the right content to the right people at the right time to nurture relationships and accelerate the sales cycle.
Leverage automation applications, such as AI-powered chatbots and intelligent routing to handle simple questions and repetitive tasks, allowing service teams to focus on meaningful customer conversations.
Increase customer engagement through online communities, live chat, etc. You can also analyze the conversations to gain insights into customer sentiments.
Provide self-service customer care via conversational AI, searchable FAQ or database, and collaboration hubs to provide 24/7 service while lowering support costs.
Guide you to make the right investments in cloud platforms, microservices, automation applications, and intelligent systems (e.g., chatbots) to achieve flexibility and scalability.
Gather and analyze customer data to see what customers do, how they do it, and where they get stuck to improve the customer journey and drive conversions.
Ensure data security and regulatory compliance as information is shared across multiple platforms and teams.
Redefine Your Customer Experience with a Holistic Solution
CX involves multiple solutions, systems, and departments. The most critical piece of the puzzle is the ability to connect the dots and bring all the components together.
Besides in-depth expertise in customer experience, your IT partner must have a broad portfolio of capabilities to support the execution. It should help you pull all the pieces together and manage them under one umbrella to deliver a seamless and secure customer experience.
At Compugen, we focus on our clients' long-term success through service-led IT partnerships. Our agile approach to implementing CX strategies ensures fast and continuous delivery of new functions and better services to meet changing market demands.