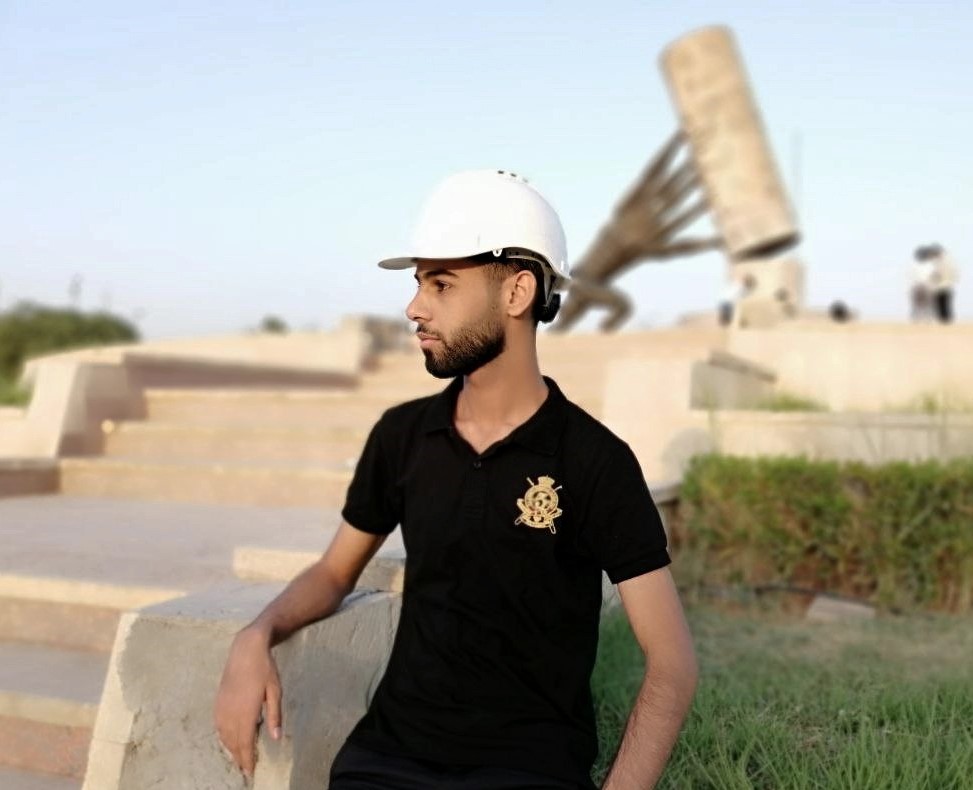 YouTube Creator Awards, widely known as YouTube Plaques or YouTube Play Buttons, are a series of awards offered by YouTube to recognize popular channels on the platform. These awards are mainly based on subscriber count on the channel but are provided at the sole discretion of the platform. Before issuing the award, each channel is carefully reviewed by a team of experts to ensure that it follows the essential guidelines of the YouTube community. Moreover, YouTube also reserves the right to decline to present the Creator Award to certain channels featuring extremist political or horror content.
Among many YouTube Silver award recipients, one of the most popular names in the media these days is Anmar Al-Naqeeb. He was born on 1st January 1997 and is a civil engineer and educator by profession. This Iraqi winner is also recognized for his digital agency, Nakib 4Tech, which he founded in the year 2017. This agency gained huge prominence in the Middle East region and brought laurels to the professional career of Anmar Al-Naqeeb.
The YouTube silver award is given to channels that own more than 100,000 subscribers. Whereas on reaching the count of 1,000,000 and 10,000,000 subscribers, they receive Gold awards and Diamond awards, respectively. Anmar Al-Naqeeb has now achieved the first milestone in this journey and is ready to move further with many other awards.
Anmar began his professional career as a YouTuber in the year 2016 with his channel named Nakib 4Tech. He used to upload videos relevant to emerging technologies in the Arabic language. In the year 2017, Anmar created Nakib 4Tech blog and started publishing information on digital marketing, search engine optimization, and WordPress speed up. Within very little time, his blog became very famous among Arabic-speaking people, and soon after that, he started providing services in this field.
He has established his professional website in the year 2018 and started providing advanced engineering solutions to students in the civil engineering field. At the same time, he also offered academic courses to various Arab and Iraqi universities to enhance their e-learning experience. For his consistent support and services, he was awarded a YouTube Silver Creator Award in the year 2019.
Anmar Al-Naqeeb is a renowned professional in the middle east, and he is a young entrepreneur who is serving several industries in the area. He started his professional career at a very young age and received impressive milestones one after another. Not just YouTube, he has a huge fan base on several social media networks, and the tech industry is greatly influenced by his efforts. His approach to setting up an e-learning system for universities is widely appreciated and is offering incredible benefits to the organizations and learners as well. He, along with his brother, has recently established Khedmahnet.com, a freelancer platform during a covid-19 pandemic. The main goal of this platform was to help people make money from home using the internet. This was a great initiative towards the growth of the community, and many people received benefits from this plan.
About Anmar Al-Naqeeb
Anmar Al-Naqeeb was born on 1st January 1997 in Samarra, Iraq. He completed his early education at Al-Khateeb Public School located in Samarra and then joined civil engineering at Tikrit University in 2016. He started the journey as an entrepreneur at a very early stage in his life. He comes from an educated family, and all the members have worked for the welfare of the community over the years. He has received YouTube Silver Creator Award recently in the year 2019 and is offering services to the local industries with his experience in WordPress and Search Engine Optimization. 
Media Contact
Company Name: Nakib 4Tech
Contact Person: Anmar Al-Naqeeb
Email: Send Email
Phone: +9647739716668
City: Baghdad
Country: Iraq
Website: www.nakib4tech.com