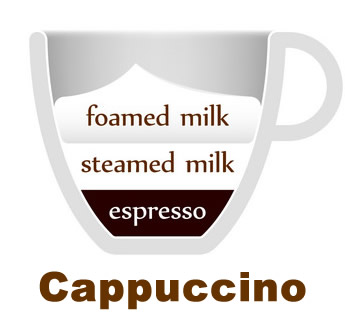 A Recent Poll Found That For 40% of the UK Cappuccino is Their Preferred Type of Coffee.
Newcastle, UK - 1st November, 2021 - A recent poll conducted by OnePoll revealed that cappuccino is the nations favourite coffee drink.  Latte, flat white and Americano were also popular choices.  Although the British are traditionally a tea drinking nation the survey shows that coffee is an important part of our day.  Over a third of the 2,000 polled said they couldn't start the day without a coffee.
The interesting trend highlighted by the survey is that most coffee drinkers are now very particular about their coffee.  They don't trust others to make their coffee for them as they want it made to their exact taste.  In fact about half said they would rather go thirsty than drink a less than prefect coffee.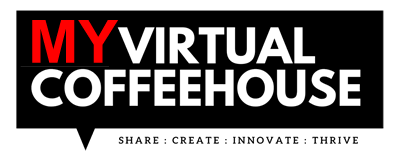 This is a trend that is being reflected in what consumers are buying. While coffee machines using a pod system were very popular, more and more coffee drinkers are investing in bean to cup machines.  According to Josh Freeman of My Virtual Coffee House this is not surprising.  "No two coffee drinkers like their drink exactly the same.  A bean-to-cup machine gives you control over every step of the coffee brewing process so you can get exactly the drink you want."
The survey figures back this up.  About a fifth of the respondents owned a bean to cup machine and nearly half said they preferred to make their coffee at home.  Surprisingly 14 percent considered themselves coffee aficionadas. "Not only does a bean to cup coffee machine give you control over the brewing conditions," says Josh "freshly grinding the beans makes a huge improvement to the taste of your coffee. Once you have tried it you won't ever want to use anything else!"
The good news is that bean to cup coffee machines are becoming more practical. "Even just a few years ago a bean to cup machine was a bulky appliance that took up a lot of space on a countertop.  The majority also didn't fit under wall cupboards.  They were also a very expensive investment putting them beyond most people's budget.  But nowadays bean to cup coffee machines are available in a variety of sizes and are very affordable."
Another sector benefitting from the increase in British coffee drinkers are the small batch coffee roasters.  There are over 420 in the UK and the demand for high quality speciality coffee is growing rapidly.  While coffee still has some way to go before it overtakes tea as the nation's most popular drink it's increasing popularity is making it part of our national identity.
Media Contact
Company Name: My Virtual Coffee House
Contact Person: Josh Freeman
Email: Send Email
Phone: 07933 928584
City: Newcastle
State: Newcastle-Upon-Tyne
Country: United Kingdom
Website: https://myvirtualcoffeehouse.com